What is Java

docx

?
The

best

Java library

Generate dynamic, customizable documents. It is the easiest to use library available, designed to suit your business needs.

A

cost efficient

solution

Create stunning documents in a fast, convenient way, using your own templates or working from scratch.

With comprehensive

documentation

Tens of examples, a complete API, an introduction with a tutorial... Lots of available guides to solve every doubt.
What can I do with Java
docx

?
Convert HTML to DOCX
Add paragraphs, lists, TOCs...
Create tables, headers & footers
Transform DOCX to PDF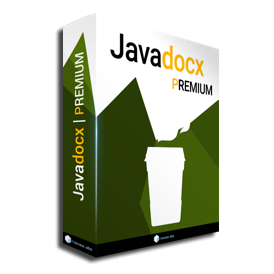 Custom styles, images & charts
Load & change templates
Embed and merge documents
Stream documents
News
We are happy to announce Javadocx 6, the new major version of the library. Javadocx 6 includes a great feature, Support for MS Word 2021, among many others designed to boost your business and workflow. In order to get the new version, just go to Pricing. Users with a previous version only need to upgrade to the latest one. To do that, go t...
What our users say about our products