What is Java

docx

?
The

best

Java library

Generate dynamic, customizable documents. It is the easiest to use library available, designed to suit your business needs.

A

cost efficient

solution

Create stunning documents in a fast, convenient way, using your own templates or working from scratch.

With comprehensive

documentation

Tens of examples, a complete API, an introduction with a tutorial... Lots of available guides to solve every doubt.
What can I do with Java
docx

?
Convert HTML to DOCX
Add paragraphs, lists, TOCs...
Create tables, headers & footers
Transform DOCX to PDF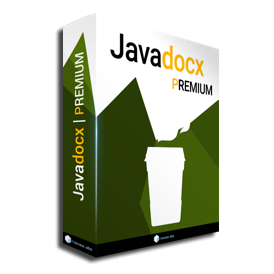 Custom styles, images & charts
Load & change templates
Embed and merge documents
Stream documents
News
We are happy to announce that Javadocx 5.5 is now released and ready for download. This new version of the library includes the following features and enhancements: Add and remove watermarks in DOCX documents (Advanced and Premium licenses). PDFUtilities: mergePDF and watermarkPDF (text and image watermarks) (Advanced and Premium license...
What our users say about our products